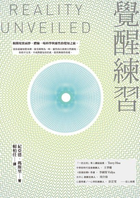 Author:Ji Yade. Masri
Press:Maple bookstore
Publishing Day:2019/10/01
Individual competitions:★★★★★
Ebook link:
Readmoo
---
【Underline】
One of the founders of quantum mechanics,And the Nobel Prize winner in 1922,Niels. Niels Bohr says:

"If you are not confused by quantum mechanics,,That means you don't know enough about it。What we call reality,Are made up of things that are not considered reality。」
"Reality is just an illusion,Although this illusion has been persistent and lingering。」
──Albert. Einstein
Goethe is a great thinker in history,He wisely pointed out that "the best slave is a man who thinks he is free。」
They found ninety-nine. Nine nine nine nine nine nine nine nine nine nine nine nine nine nine nine nine nine nine nine[3]。The core of the atom may be solid,But I can't see it because it's infinitely small。The rest are basically physical voids。It's like looking at an invisible、Energy vortex like a tornado,Infinitely tiny particles may appear instantaneously,Then disappeared,The whole is like a ball of cigarettes without substance。Its secret lies in the electrostatic field surrounding the atom (that is,,The electron cloud surrounding the nucleus)。When two atoms are close,Their electron clouds repel each other,So the nucleus never actually touched。
Matter seems to exist in the form of energy waves and solid particles at the same time,Keep appearing and disappearing instantly,Speed ​​is hard to detect。
Everything crosses through one thing-huge energy collapses into seemingly separate individuals,Is what we call the stars、planet、animal、Trees and humans,These are temporary illusions caused by pure energy,Looks specific and separate,But in fact they are one with each other。
If all matter is energy,Then it can't be separated。The start and end points of energy without separation。Like the waves of the ocean,They are all connected。The only thing that will change is the ratio of its vibration-that is, the frequency。
The illusion of separation exists not only between all matter,Still exists between all matter and its creator。
The energy that makes up the structure of existence,The physical manifestation of non-physical consciousness,It created everything and maintained its existence。
All things have mind and intelligence、All things have awareness;Fundamentally,Everything is spiritual。Although everything seems to be many,But they all interact with one mind。Actually,There is only one common intelligence in the universe,Exist in a separate state,What appears is the seemingly animate and inanimate matter。As Einstein reminded us,This is just a very convincing illusion。
Participating is not to decide who is worth saving,Who should be convicted;On the contrary,In order to finally be able to reach the only true reality,Non-duality、Infinite love。
People who choose negative paths,On the one hand, it deviates from the true essence,Forget their connection with everything including the Creator;But on the other hand,By giving opportunities to people on the positive path,In a more profound and meaningful way,Learn the true meaning of love
The only difference between the beings is the path they choose to return home,Some choose a more relaxed frontal path,Some choose extremely painful and difficult negative paths,But when the latter reaches sixth density,Have gone through a lot of pain,And it has balanced all the karma they have accumulated for harming others over the long time.。
Every day comes from the heart gently、Treat others compassionately,Is better than leading a huge non-profit organization against global injustice,Can help the world avoid tyranny。Because when the latter did this,They are angry and resentful in their hearts。
We seek worldly success and recognition,Or the only reason for wishing to stay in future generations,Because we don't think it's complete enough。Even hope to be a kind and honest person,This seemingly humble desire,In the end it all comes from the deep-rooted sense of worthlessness。think for a while,Why should we care if others appreciate us,Do we always feel that we are not worth it? Do you find that divides the world into good people、Honest people (our camp) and bad people (their camp),Just cause superiority,Because we are in a good camp,And they are not?
We don't ask others to be the source of happiness and love,So we accept them as they are,And let them be themselves unconditionally。This gradually changed the relationship between the two,There is a more authentic exchange of love,Not for two people to be happy,Seek satisfaction from the other person。True happiness and lasting satisfaction,Won't come from the latter。
What you need to understand is that the true divine nature within you can bring true happiness and satisfaction。This satisfaction is not changing the living environment,You can get it by satisfying your desires。
You choose this experience very clearly,So that we can understand love more deeply,And expand your essence from the experience,So you choose to reincarnate as an imperfect person。
When we realize emotions we didn't realize before,It loses its power to control us。
Current,We don't suppress them,And give attention,Don't worry about the impact of these shortcomings on us,
Our task is not to be perfect people,But to forgive our imperfections,And learn the only lesson we have to learn here。
If you can discover the dark side inside,Don't criticize and resist it,But to sympathize and forgive yourself,Then you can treat other people like this。
If you give up your attachment to desire,Knowing that they can't bring real satisfaction,And accept (or even embrace) the negative emotions or dark side of yourself and others,Then you can have what you want in life,At the same time realize your far-reaching mission:Evolve your consciousness,And transition to a higher plane of existence。
Take a few deep breaths,Relax when you breathe,Back to normal breathing rate。

Current,Perceive the negative emotions and dark sides within yourself。It can be a personality trait that you think is "bad"、Things you feel guilty about,Or you feel shameful、Even completely evil thoughts and emotions。

Whatever it is,One by one,Perceive it continuously,And let the infinite fountain of love from the heart embrace it。If it's hard to do,And you criticize it very strongly,Unable to accept and embrace it,Remember to look at from the perspective of the infinite creator,Everything is reasonable and equal,Because it's all part of the infinite one,And it wants to experience itself,So from the perspective of ultimate consciousness beyond illusion,What you think、What you feel or do is not "bad" or "wrong"。Your mission here is to learn how to love others unconditionally,Your shame in yourself is the perfect tool to help you。Actually,you are perfect,Any perceived dark side is not the real you。So gladly accept the darkness,Don't criticize it,Don't be afraid of it。On the contrary,Embrace it,Let it disappear in love。

To help you do this,You can say to yourself "I am immersed in the unconditional love of the creation itself,What I think and what I do can't change this thing。The dark side of my heart is not a fault,But a teacher I should thank。」

Immerse yourself in fearless gratitude,As long as possible。
You're already in the state you've been longing for。Just in this plane,Can't directly touch it,You have to go through several stages to complete。
What you think of as "you",Is actually just a tiny part of the real you。You are an infinite being "split" into many levels,And now,On this level,Consciously experience a small part of yourself。
Seemingly loving others,Often actually just (unconsciously) seeking approval from the other party。
Unconscious fear deep in my heart,And seeking approval、Control or personal safety,Tends to drive us to do the seemingly kindest behavior。
Be firmly convinced that you are far greater than your physical self,And live with this belief。
And your spiritual self does not plan your life in this way,So that under extremely challenging conditions,Provide practice without fear、The best lesson of selfless love。
Remind yourself every day,Everything that happened to you,It's good for you in the end。Your spiritual self knows what your soul needs to evolve,So planning all this,No matter how painful or miserable it looks。
You arranged all the plots,You are the screenwriter of this play、director、actor,Also an audience。
If you know everything that will always happen to you in the future,Good or bad,Are all planned by your ego,It knows what suits you best,And know what you need to learn at the soul level,Why should you be afraid? Why should you resist what is about to happen in your life?
Therefore,To live a truly awakened life,And discover the deep meaning and mission,Please take the whole life for granted。
It knows one of the most challenging homework,Is to choose a body that is born with an angry personality,Because it requires a lot of sympathy and self-love,To accept this angry self,And don't feel ashamed or criticize it。
To love others unconditionally really means,We sincerely、Sincerely try to be full of love for all beings,And when we can't do it,Continue to forgive and sympathize with yourself,This is to extend unconditional love to ourselves。
This is the meaning of unconditional:See the limitations of self,Still forgiving and accepting that kind of self unconditionally,But this does not mean that I advocate unethical behavior,Then forgive and accept it
Just let it stay in my heart,And understand that it's just a feeling,Not a problem in itself。
You understand it's just an emotion,It is reasonable,And have the right to be there。Even if you think you are kind and spiritual,It is reasonable to have the worst negative emotions。They just appear in the moment,So it is acceptable。It doesn't mean you are in this emotion。If you really fall into,Is to change from directly experiencing emotions to the psychological state represented by these emotions,The former will help release them,The latter is a trap。
Our problem is not what happened in life,Nor the emotions we experience,But our resistance to them。
When we learn to accept everything that happens in life,And embrace all emotions,We learned true freedom。
Take a few deep breaths,Relax when you breathe,Back to normal breathing rate。

Start from the heart of the connection,Feel the presence of love,Let AIDS grow and expand。Now imagine your child self,Under the age of seven that you find suitable。Tell your children self,Although you have given up on him or her for so long,You're sorry,But you are here now。You didn't understand at that time,But now you are ready to give the unconditional love they need。

See the child clearly,kneel down,Give them a warmth、Loving hug。Talk to your child sincerely,Speak as much as you like。Then ask your child self,What you need to do to make him or her feel safe。Give them what they need,And promised to accompany them every day without reservation,Even for a moment。

Let your children know that you will gain their trust again,And consistently provide everything they need。
Sometimes it's easy to stay focused while meditating,Sometimes it's difficult。Be kind to yourself,Just pay attention to the thoughts that appear,There is value in responding to these thoughts uncritically。Even if nothing else happens,This alone makes this hour more worthwhile than a hundred years。

Take a few deep breaths,Relax when you breathe,Back to normal breathing rate。

Now concentrate on your heart,Slowly focus your attention on one of the points。You can choose to focus on your head、A small spot on the chest or stomach。It doesn't matter where it is。The important thing is to clearly focus on one place inside。

Stay focused there as much as possible,Try to go deeper。Imagine discovering the tunnel,Then go deeper and deeper inside。If it helps,The important thing is not to look at anything,But to feel。Feeling deeper and deeper,If something comes to mind,Found that your concentration was distracted,Just refocus on the deeper part of my heart。Don't be frustrated or blame yourself。Unless you are a monk,Sitting in the cave meditating for a year,Otherwise you will have a lot of distractions,Sometimes even the whole time,You will lose yourself。no matter what,When you notice that you can't concentrate,Come back slowly,Restart your concentration。

Keep focusing,And get deeper and deeper into your heart,Just feel comfortable,As long as possible,And enjoy any experience that will show。